GREENVILLE — A longtime entrepreneur and philanthropist who got his start in Greenville will be honored with the dedication of the street where he opened his first gas station.
Stewart Spinks, the founder of the Spinx gas station chain, will be honored with green dedication signs — reading "Stewart Spinks Road" — along a stretch of East Washington Street near downtown Greenville.
In 1972, Spinks launched the chain when he bought a gas station at the corner of East Washington and Laurens Road.
Now, Spinx has more than 80 convenience stores across South Carolina and employs more than 1,500 people. The company was named the state's best place to work in 2022.
State Rep. Chandra Dillard, a resident of nearby Nicholtown and friend of Spinks, joined elected officials from the state and local levels to honor him at an Aug. 9 announcement.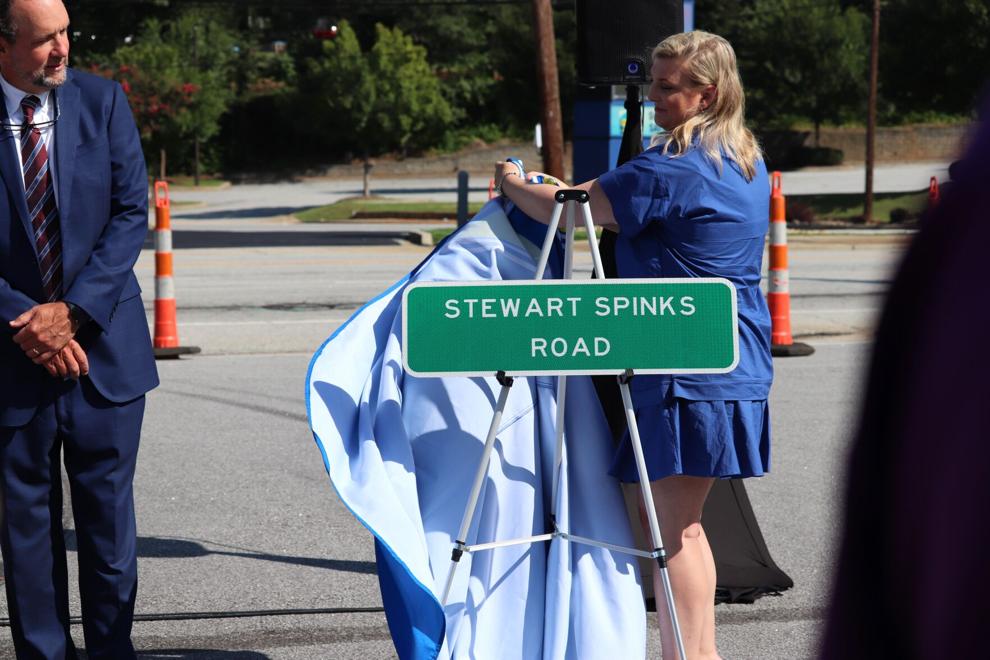 "I can't think of a more philanthropic family to this community, and not simply by dollars of philanthropy but … Stewart's time on boards and commissions that he has led throughout the many years," Dillard said.
Spinks thanked his employees and the various city and state officials he has worked with over the years, and said Greenville gave him the opportunity to create a successful business.
"It's a network, it's not just one individual," Spinks said. "This is a network of people that I look around right now and say thank you for everything you do."