McDonald's said Thursday that revenue growth is expected to moderate in the second half of the year as signs of easing inflation prompt the burger giant to temper menu prices.
McDonald's exceeded Wall Street expectations Thursday and said its global comparable sales added 11.7% in the second quarter, beating analysts' average estimate of an 8.88% increase, according to Refinitiv data.
Excluding items, McDonald's earned $3.17 per share, topping estimates of $2.79.
ANOTHER MICHIGAN MOM FINDS BOX CUTTER IN MCDONALD'S HAPPY MEAL
"As we head into the back half of the year, and as inflation begins to come down, I would certainly expect our pricing levels to also start to come down," CFO Ian Borden said on a post-earnings call.
With more than 13,000 locations around the U.S., McDonald's also used promotional deals like the Grimace Birthday Meal – a popular limited-time launch that featured purple milkshakes created in honor of the Grimace character in ads – to draw more customers.
"This quarter, the theme is, well, if I'm being honest, the theme was Grimace," McDonald's CEO Chris Kempczinski said during the earnings call.
MCDONALD'S FRANCHISE IN LOUISIANA, TEXAS FINED FOR HIRING MINORS TO WORK ILLEGALLY
Placer.ai data showed traffic at U.S. locations climbed 8.4% during the second quarter while overall traffic at fast-food and quick-service chains climbed just 1.2% in the same period.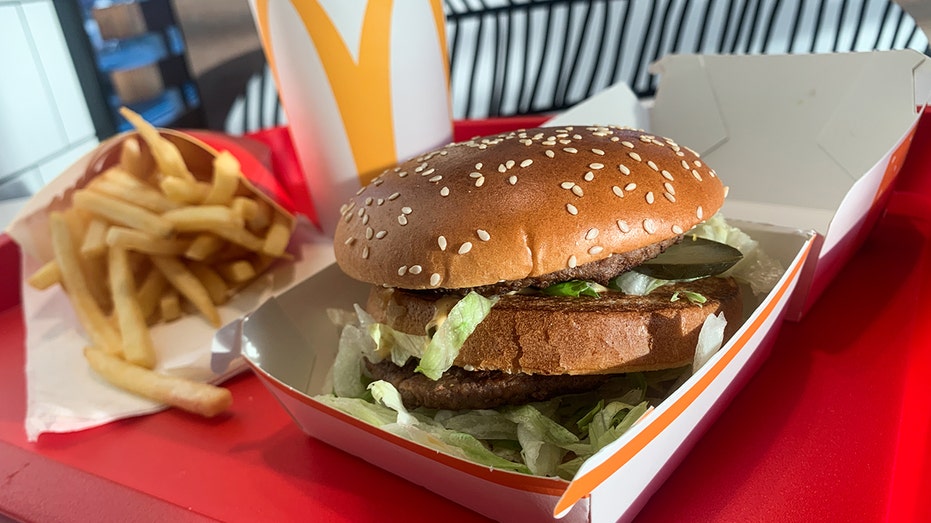 McDonald's shares are up around 13% since Jan. 1.
FLORIDA FAMILY AWARDED $800K AFTER MCDONALD'S CHICKEN MCNUGGET BURNED 4-YEAR-OLD GIRL
div id="embed">
McDonald's
.
Also in the second quarter, comparable sales in the U.S. rose 10.3% while those in its internationally operated markets added 11.9%.
MCDONALD'S NEW COOKIES AND CREME PIE APPEARS TO BE TASTE-TESTED BY TIKTOK USERS BEFORE ACTUAL 'LAUNCH DATE'
"Our second-quarter results reflect consistently strong execution of our Accelerating the Arches strategy, with global comparable sales growth of 11.7% and double-digit comparable sales growth across each of our segments," Kempczinski said in a statement. "The McDonald's brand has never been stronger and I remain inspired by the ability of the McDonald's System to create cultural conversations and develop industry-leading innovations. While global macroeconomic challenges persist, we continue to invest in our growth drivers and our brand to meet the customer needs of tomorrow."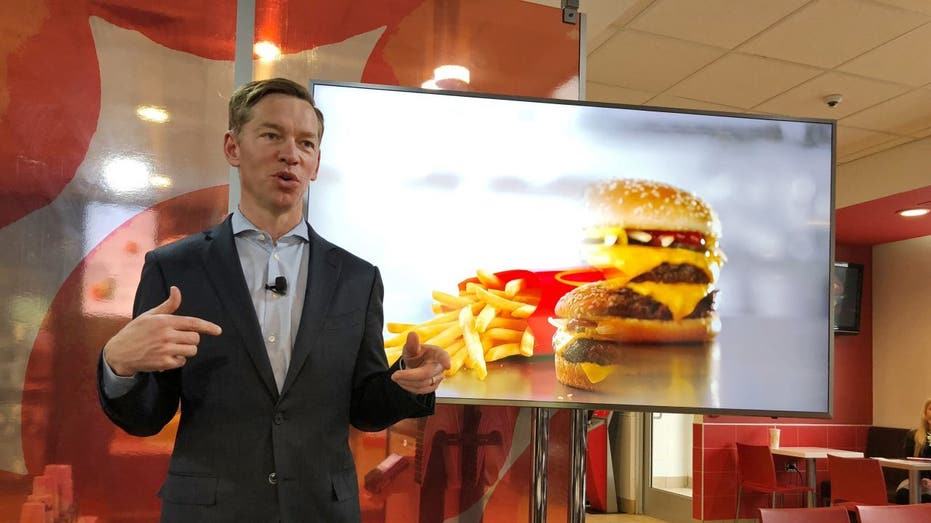 GET FOX BUSINESS ON THE GO BY CLICKING HERE
Reuters contributed to this report.