Anticipating a late night of music ahead, I stood in a long line at a recent festival to order a brisket mac and cheese — unprepared for the awkwardness I was about to encounter.
I was a little surprised by the $22 price (before tax), which seemed higher than what I remembered paying at these kinds of food stalls. But I was caught off guard after I swiped my card. The food vendor swiveled the touchpad around for me to add on a tip — 18, 20 or 25 percent. I had not been asked for a tip before by a festival vendor, so confusion and concern about looking like a cheapskate guided my actions.
I ended up paying more than $26 for a scoop of mac and cheese with a sprinkling of brisket served on a snack-sized paper tray.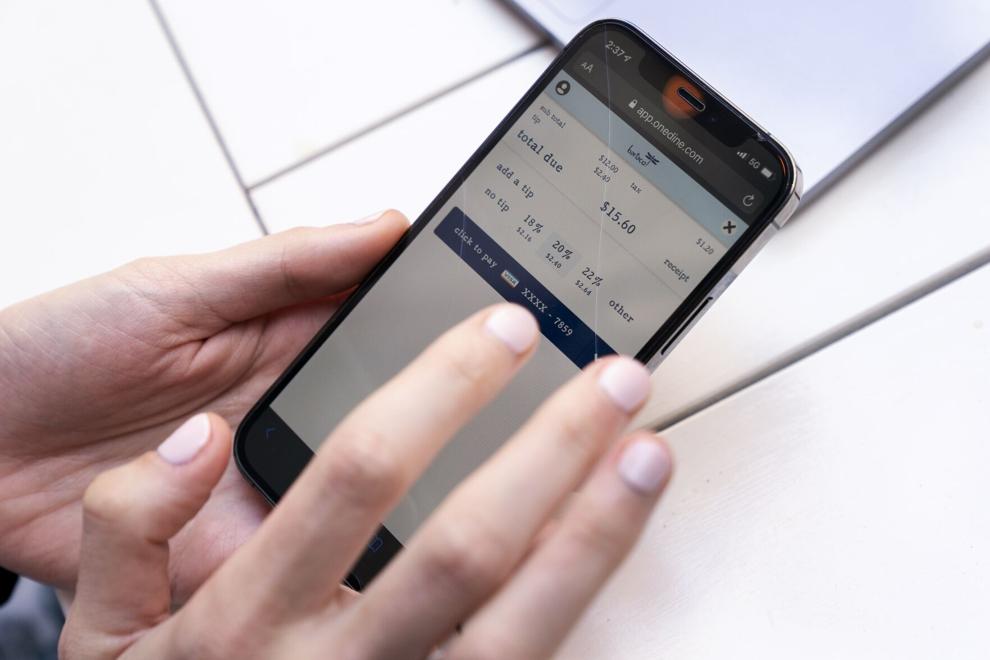 The expansion of tipping culture — tipflation — took off during the pandemic and is changing customer experiences in unexpected ways and places. Now that the point-of-sale touchpads have made the gratuity screen ubiquitous, when is tipping customary and expected?
Melenie Broyles, owner of Etiquette Saint Louis, says that tipping, a way to thank workers for their service, is not required in situations where there is no extra service provided beyond the basics of a sales transaction. If you are ordering food at a counter, picking it up, filling your own drink and putting away your own plates, tipping is not required from an etiquette perspective, she said.
There's no denying, however, the social pressure on the customer in these situations, especially when there may be another person standing behind you in line and a worker standing in front of you at the screen, both possibly judging your actions.
"It does make us feel uncomfortable, and I think we have to get over that," she said.
Tammy Kirkiewicz, owner of Settings St. Louis, an event space that also offers classes on etiquette, traces the current tipping confusion to changes in customer behavior during the pandemic.
"Everyone saw how painful it was for the service industry," she said. Many customers would tip as generously for carry-out and delivery orders as they would have for dining in. An older standard of 15 percent for dining services had already shifted to 18 percent, with around 20 percent gratuity customary for any full-service dining establishment.
A National Restaurant Association survey in 2022 found that 75% of customers prefer this traditional tipping system. The widespread use of point-of-service screens for sales allowed other businesses to get into the action.
Fast casual or counter-service restaurants, which traditionally did not add tips to employee wages, had the opportunity of opting in to the tipping module on the sales transactions. They could also adjust the tipping percentages seen by the customer. Adding a tipping screen and setting higher gratuity percentages became ways to pass rising labor costs onto customers.
Toast, a restaurant payment system, released a quarterly industry report stating that at full-service restaurants, where tipped employees make a lower hourly wage than other types of establishments, tips dipped to an average of 19.4% of total check amounts in the second quarter of 2023, down from 19.7% in the first quarter.
A previous industry survey found that 48% of purchases at quick-service restaurants included a tip. The average tip was around 16 percent, according to Toast data.
The site noted "tipping fatigue" as a factor, especially since many businesses beyond the service industry started asking for tips during the pandemic. Additionally, a newer practice involves some restaurants adding a "service charge" to a bill — on top of the expected gratuity.
Andy Karandzieff, owner of Crown Candy Kitchen, said people who work in the restaurant industry tend to tip generously because they know how much work it takes to provide great service. But even he balks at the tipping screen at a counter when a worker is simply handing over a cup of coffee.
"Where does it stop?" he asked.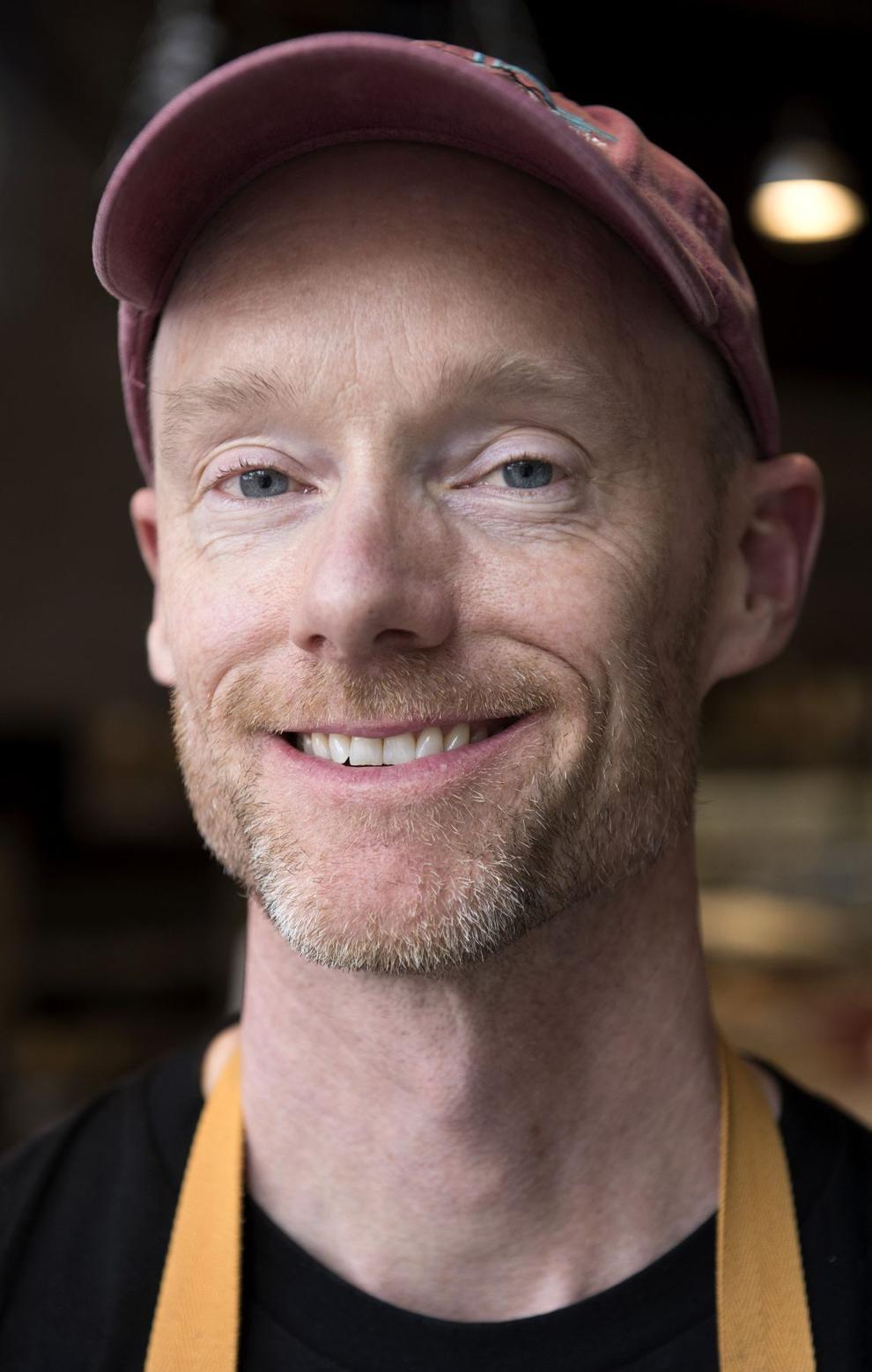 When Rob Connoley, chef-owner at Bulrush, opened his restaurant in 2019, he chose a business model in which gratuity was built into the cost of the meal — customers do not tip on the final bill. The reservations for seven-course tasting menus at Bulrush are pre-paid, with tax and tip already included.
"In our model, compensation is not tied to the generosity of the customer," he said. This allowed him to address the wage disparity prevalent in the industry between the front and back of house workers. It gave his customers the opportunity to simply show up and enjoy the dining experience.
Connoley says more business owners would be able to shift to a similar model without any exorbitant increase in food costs if they truly wanted to.
"They can't commit to it," he said. "That commitment is scary."
In all the years Bulrush has operated without tips, not a single customer has complained of poor service. There are, however, those who want to tip more at the end of the meal. Connoley tells them the staff is well taken care of, and he can't add an additional tip to their prepaid order. 
As a consumer, he has experienced the stress of changing tip expectations. Connoley said he regularly purchases a bag of coffee beans from a local shop. When the checkout screen is swiveled toward him, he is confronted with how much to tip on a bag of beans that are not even ground in-house: 20, 25 or 30 percent.
It irks him, but he doesn't want to come across as a cheapskate.
So he adds a 20 percent upcharge on the coffee beans.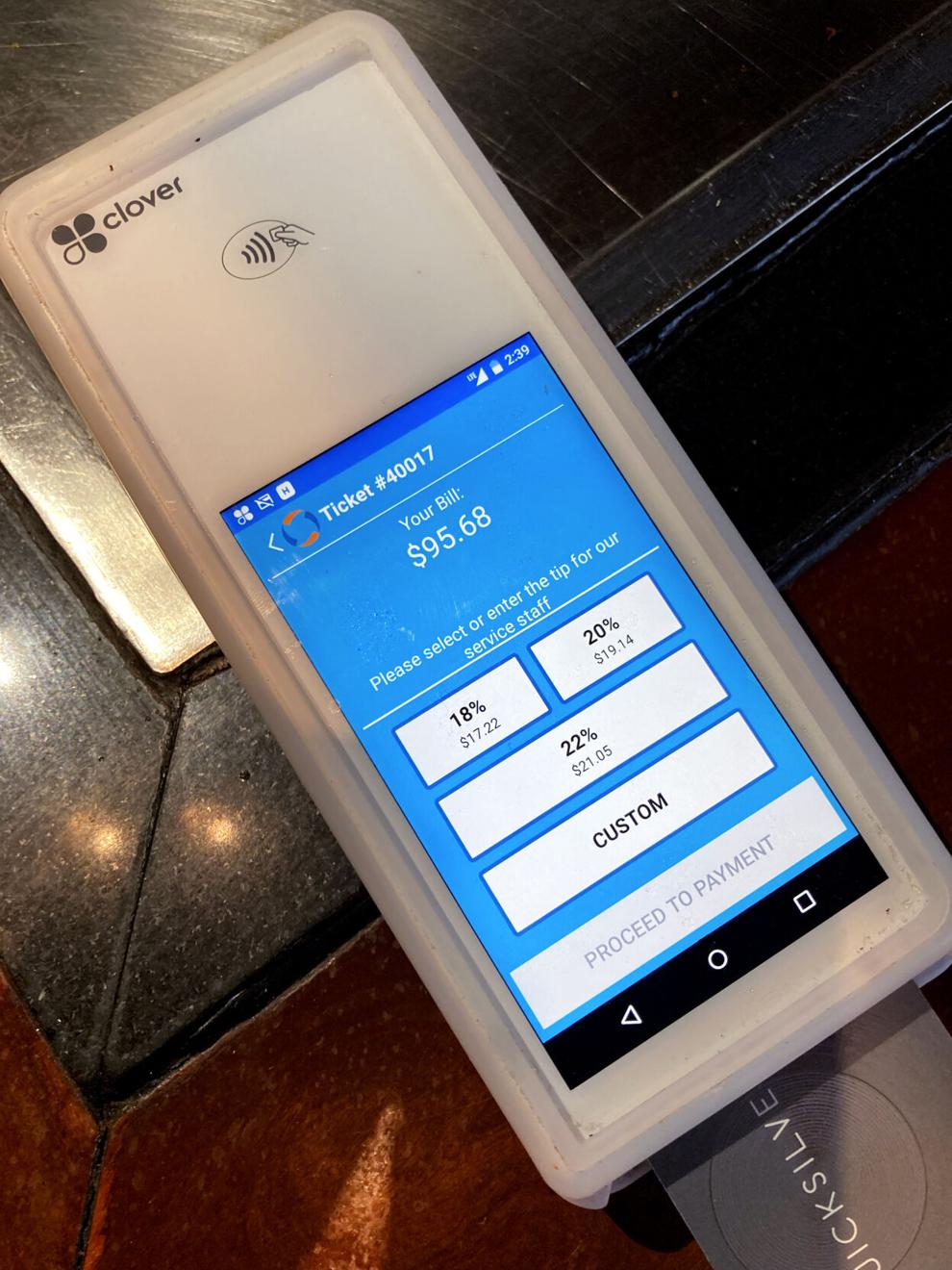 Having found myself in similar situations, I can relate to caving in a situation that feels like social shaming.
Back at the music festival, I was standing to the side of a long line waiting for my order to be called. Several minutes passed before a vendor finally informed me that they had run out of mac and cheese. One of the cooks offered to take my number and call within half an hour when a new batch was ready.
No one ever called. More than 45 minutes later, I wandered back to the line to find out what happened. They had lost my order ticket. After some investigation and more than an hour after I had ordered, I got my little paper boat of $26 macaroni.
The tip had been paid upfront.